Program Specialist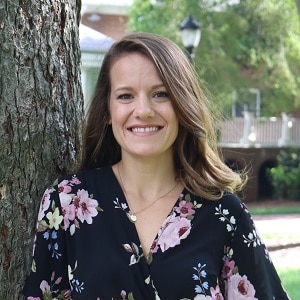 Amy Hunnewell serves as a Program Specialist at GUIDE. She joined GUIDE in May of 2016, bringing with her over 12 years of experience in the youth development field. In her role at GUIDE, Amy is the GUIDE Youth Advisory Board coordinator, which includes coordinating monthly meetings, prevention projects and community events. Amy represents the Youth Advisory Board on the Board of Directors of the Gwinnett Coalition for Health and Human Services and in the Gwinnett Alcohol Prevention Project – Community Prevention Alliance Workgroup. She also works closely with some of GUIDE's other Positive Youth Development initiatives.
From the time she was in high school, Amy has been very passionate about helping teens find and use their voice to create positive change. Amy was initially introduced to the youth development field in high school when she served as a Youth Advocacy Board (YAB) member in Walton County, Georgia. She continued to pursue her passion in college, volunteering to be an adult chaperon for YAB events and working her way up to the position of Director of Youth Development for the local Family Connections. Because of her work there, Amy has been involved with GUIDE's programs for years, bringing her Youth Action Team to Georgia Teen Institute and attending several professional development trainings.
Amy has an Associate of Arts degree from Young Harris College and a Bachelor of Arts degree in English from the University of Georgia.
When she's not volunteering at a community event or playing with her puppies, Amy is most likely contemplating a yoga work out or nerding out to an astronomy podcast.
You can contact Amy by calling 678-628-3081 or emailing amy@guideinc.org.