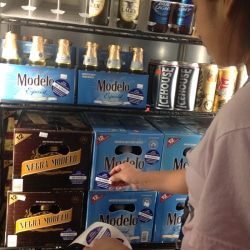 Gwinnett Mobilizing for Change in Alcohol, Tobacco and Other Drugs is a community organizing initiative focusing primarily on reducing underage alcohol tobacco and other drug use. GUIDE has the lead on several related Drug Free Communities' strategies through its partnership with the Gwinnett Coalition for Health and Human Services. Since 2011, GUIDE has focused primarily on underage and binge drinking through the Georgia DBHDD's Alcohol Prevention Project. Essential to this initiative are the contributions of volunteers serving on the Gwinnett Alcohol Prevention Project work group, the Youth Advisory Board and several local youth action teams who help plan, implement and evaluate strategies and activities.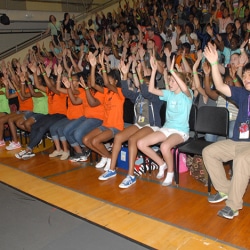 Georgia Teen Institute is a comprehensive program to train, mobilize and empower youth action teams to become active change agents in their schools and communities. Teams attend the summer programs to develop leadership skills and knowledge about strategic planning and prevention strategies. They return home with a vision, mission and action plan to address local concerns such as underage drinking and prescription drug use. GUIDE continues to work with teams providing technical assistance, resources and additional training.
Training and Capacity Building are vital parts of workforce development and community change. GUIDE is well-known for planning and providing high quality, engaging professional and youth development courses, workshops and conferences.