Vice Chair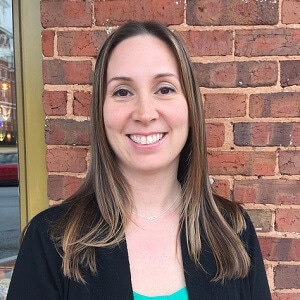 Wendy Palmer is a Registered Dietitian and Certified Health Education Specialist. She has worked in the field of pediatric obesity prevention for more than a decade. She is currently a Program Manager for Strong4Life at Children's Healthcare of Atlanta. Wendy oversees all new programs developed in provider, school and community settings, as well as serves as the content expert for Strong4Life's program materials and website. Along with a multidisciplinary team, Wendy implements new and innovative strategies impacting key influencers, parents and children to reduce and prevent childhood obesity in Georgia.
She earned a Bachelor's of Science in Community Health Education from Ithaca College and a Master's in Healthcare Policy and Management from State University of New York at Stony Brook.
Wendy lives in Dacula, Georgia with her husband, Brad, and two sons, Caden and Kellen. Wendy enjoys working hard, being active and spending as much time as possible with her amazing boys. As a family, the Palmers are invested in their community with Brad teaching and coaching football at Mountain View High School and the boys participating in youth sports programs.