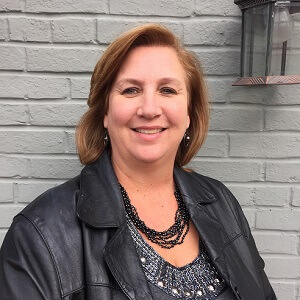 Tina Fleming has been involved in the parks and recreation field for more than 20 years. She is a member of the National Recreation and Park Association and has been an active member with Georgia Recreation and Park Association (GRPA) since 1996. During this time, she served on the GRPA District 7 Executive Board for five years, GRPA Board of Trustees and GRPA Strategic Planning Task Force for 2014. Additionally, she served as the GRPA Visibility and Marketing Chair in 2013 and Administrator Section Chair in 2014.
Tina is a National Alliance for Youth Sports (NAYS) Coach's Certification Evaluator, as well as a Certified Youth Sports Administrator (CYSA). She currently serves the Gwinnett community on a variety of community boards including: GUIDE, Children's Healthcare of Atlanta's Gwinnett Community Board and the Gwinnett Coalition's Health and Wellness Committee. Tina is also an Afterschool Ambassador with the Afterschool Alliance and founding partner of Live Healthy Gwinnett.
Prior to Gwinnett County Parks and Recreation, Tina was the Recreation Director in Oglethorpe County, Georgia, past President of the Oglethorpe County Little League and member of the Oglethorpe County Family Connection Board and the Oglethorpe County Recreation Commission Board.