Treasurer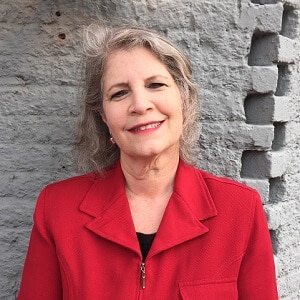 Ellen Gerstein is the Executive Director of the Gwinnett Coalition for Health and Human Services. She has held this position since the Coalition's inception in January 1991. Her responsibilities include oversight of community planning for Gwinnett's health and human services, as well as services to include the Gwinnett Neighborhood Leadership Institute, Gwinnett Helpline, the Non-Profit CEO Roundtable and the Gwinnett Great Days of Service. Ellen also provides consultation services to the state and local government and nonprofit organizations.
Ellen is a native of Atlanta. She has a B.A. degree in Criminal Justice from the University of Georgia and a Master's degree in Business Management/Human Relations and Organizational Behavior from the University of Phoenix.
Ellen has over 35 years in the nonprofit arena. She formerly ran a rehabilitation program for 10 years in Arizona for violent offenders. Her experience also includes counseling substance abusers and runaway and emotionally disturbed teens.
Ellen is very involved in the Gwinnett community. She serves on over 10 local Advisory Boards of varying health and human service agencies. Ellen is a graduate of Leadership Gwinnett Class of 1995 and is also a member of the Gwinnett Rotary Club. In her spare time, she teaches at the Philadelphia College of Osteopathic Medicine for the Master of Science in Organizational Development and Leadership program, is a certified personal trainer and does consulting for nonprofit organizations and grant review.
Ellen has one daughter, Tina, who lives in Snellville, Georgia.