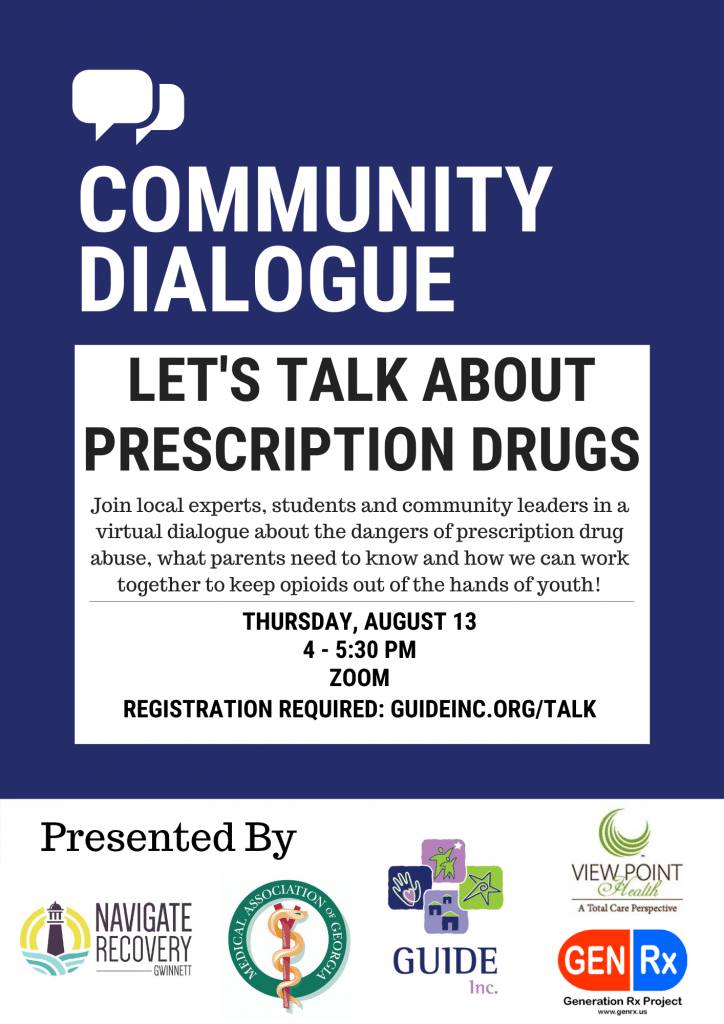 Let's Talk About Prescription Drugs!
On Thursday, August 13 we are hosting our third Community Dialogue, a virtual conversation about what parents and community members need to know about prescription drugs.
Moderated by GUIDE, Inc., community leaders, activists and experts from Navigate Recovery, View Point Health, Medical Association of Georgia and GUIDE's Youth Advisory Board will share knowledge and information necessary to keep our community – and our youth – safe and healthy!
Participation is free, but pre-registration is required! Following the dialogue, participants will have the opportunity to fill out an evaluation to receive an online evaluation and a variety of resources.
View Past Community Dialogues On-Demand
Did you miss a live Community Dialogue but want to know learn about the important prevention issue we discussed? Click on the links below to view a recording of past dialogues on-demand.
Underage Drinking – July 23, 2020