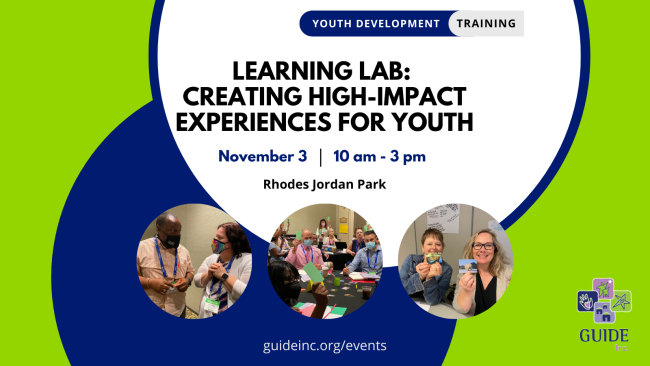 Step into our Learning Lab, a model of what an afterschool program could look and feel like! You will participate in a highly interactive, unique and fun-filled session designed to allow you to create your own learning, immerse yourself in the tools and participate in the activities in a way that ties all of the best practices and new ideas together to create high impact experiences for the young people you serve. This hands-on session fosters the integration of youth development theory, research and practice and is specifically designed around the Georgia Afterschool & Youth Development Quality Standards. After an opening activity, participants can engage in interactive stations, each focusing on a different high-quality activity. Following the session, attendees will receive guides for all of the activities, will be eligible to win some of the supplies and "setting" elements and will take home the tools they have created and an action plan of how to design their own high-impact learning experiences. Lunch is provided.
Registration closes on October 27, 2023, at 11:59 pm.
If you have any questions about this event or registration, please reach out to us at training@guideinc.org.