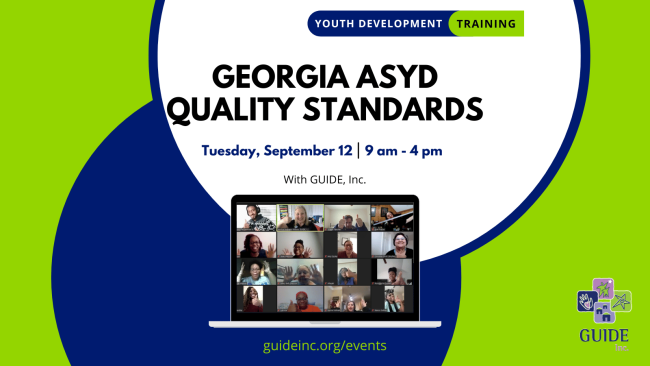 The Georgia Afterschool & Youth Development Standards is a collaborative project funded and endorsed by several state agencies and offered to all youth development programs across the state as an opportunity to increase program quality. The Standards are grounded in research and best practices and include an easy-to-use self-assessment tool. This session will give participants insight into the Standards and how they could be used to evaluate and increase program quality. Participants will:
Understand the ASYD Quality Standards program improvement process;
Learn how to use the ASYD Quality Standards Assessment Tool;
Practice observing program practices; and
Apply ratings to program practices.
Registration closes on Wednesday, September 6 at 5 pm.