Save the date: Red Ribbon Week is October 23-31! The nationally-recognized, week-long celebration of drug prevention is approaching quickly.
The excitement of a new school year often brings amplified youth engagement and enthusiasm to complete meaningful projects. Now is the time to begin planning your Youth Action Team's and/or other youth-serving group's Red Ribbon Week project.
If you know you want to plan a project but aren't sure where to begin, don't worry! Below is a digest of GUIDE-approved project ideas to get you started. If one of these sounds like a good fit for your group, just click on the project title to be redirected to more information about the project.
Drug-Free Looks Like Me! – Join GUIDE for our 2021 campaign, "Drug-Free Looks Like Me!" In keeping with the national theme, GUIDE wants our community members to celebrate the diversity of the many ways that being drug-free can look to celebrate Red Ribbon Week. Being drug-free is a personal decision that positively impacts individuals, families and communities. Show us how being drug-free represents you and be entered to win up to $250 on an Amazon gift card!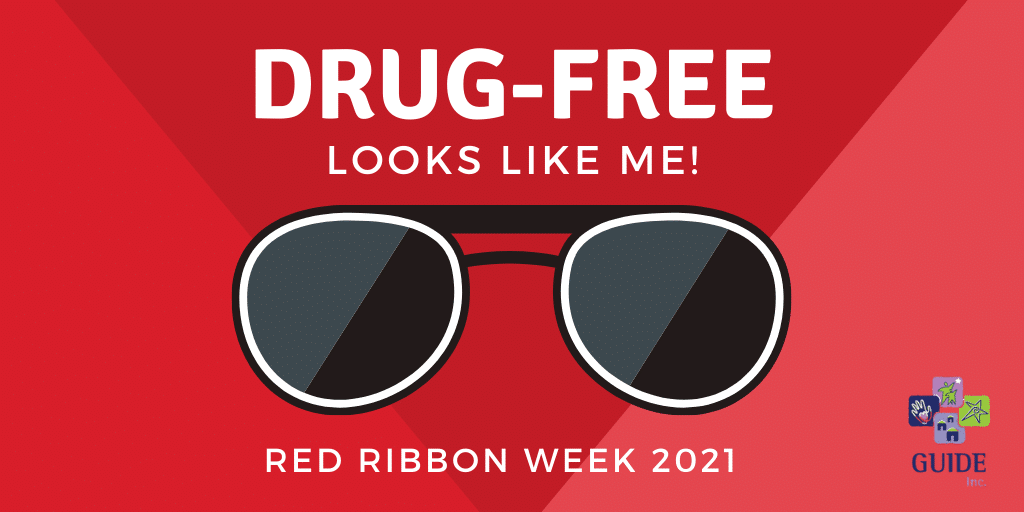 Conduct a Virtual Alcohol Free Gets Me Campaign – This is a great underage drinking prevention campaign that doesn't require groups to be together in person! If your group is unable to have a meeting, or if you just want to try something new, this project is a great option that can be conducted easily in a variety of settings.
#MyStoryIs… Campaign – This public awareness campaign to show communities across Georgia that the best stories are drug free. The great thing about this project is that you can download a free toolkit complete with everything you need to implement the campaign.
Conduct a Prevention Obstacle Course – The fall season is full of festivals, health fairs and outdoor school events – perfect for conducting a prevention obstacle course! A prevention obstacle course is your typical obstacle course (challenging tasks or hurdles to complete), modified to demonstrate different scenarios of risk related to alcohol and other drug use.
Request a Proclamation – Proclamations are a way to educate the public about a specific issue and bring attention to a cause. A proclamation is an effective tool for gaining public recognition of an event (like Red Ribbon Week) because it involves obtaining the full support of a key government official in your state or community.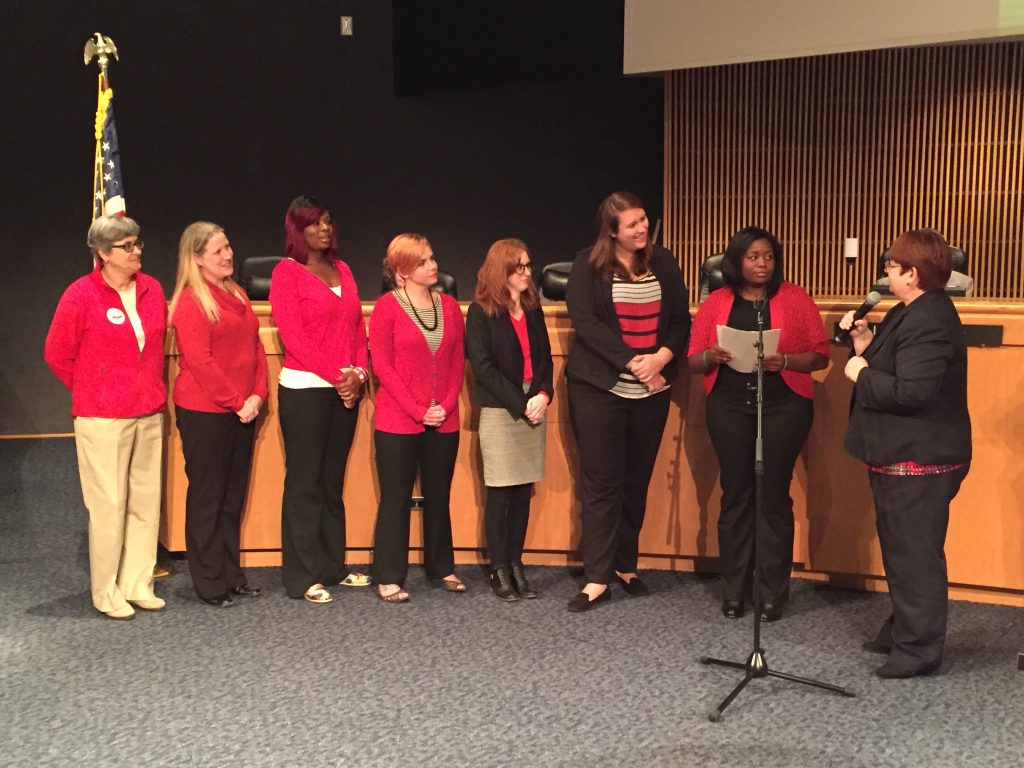 Youth Positive Social Norms Campaign – A Positive Social Norms Campaign is one way to clarify or correct certain misperceptions of norms and promote positive social norms or behavior. Red Ribbon Week is an opportune time to dispel the myths around youth substance use. This campaign involves providing messaging to youth to share that their peers are NOT drinking alcohol or doing drugs as much as commonly believed.
Adult Positive Social Norms Campaign – Similar to the above project, this project also aims to correct misperceptions about youth substance use through messaging that specifically targets adults.
Warning Glass Cling Campaign – This project involves changing the physical design of businesses that sell alcohol by displaying warning glass clings on glass entrance doors and cooler doors that contain alcoholic beverages. The glass clings remind adults that it's illegal to provide alcohol to minors in efforts to reduce retail access of alcohol among teens. Similar steps are also taken to conduct a Brown Bag Campaign.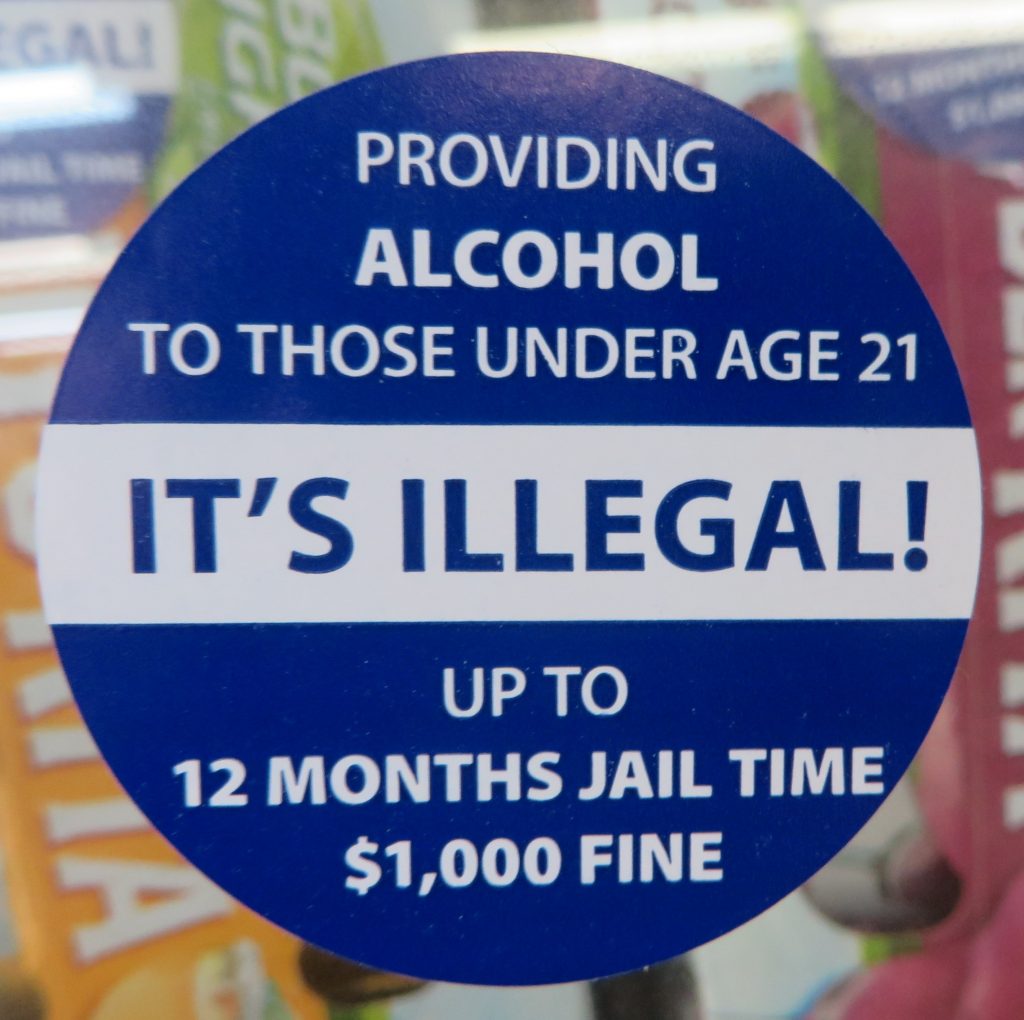 Social Hosting PSA – The goal of this project is to educate parents on the dangers and consequences that can occur when they allow the use of their home or properties by minors for hosting a party where alcohol is served. The project involves sharing a video PSA with the message that "social hosting" is not only dangerous, but is also illegal.
Conduct a Destructive Decisions Assembly – This is a great, low-cost exercise that allows youth to learn about the impacts of their choices through peer-to-peer interaction. The assembly entails having middle school students listen to the personal stories of high school students from their community related healthy choices and destructive behaviors. A similar (larger-scale, more formal) project could be Planning a Town Hall Meeting.
Assemble and Share Boo Bags – If your group will be attending a local Truck or Treat, fall festival or school or community event, this project idea is ideal for disseminating prevention messages in a fun way. You'll put together small goody bags with candy or other items and attach tags with prevention messages associated with the goodies in the bags.
Advocacy with Local Legislators – Anyone can be an advocate. If you have students who would be interested in using their voices, and helping others to use their voices, to influence change, this project is perfect. This can be especially timely during Red Ribbon Week to share issues related to prevention with elected officials.
We would love to see your Red Ribbon Week projects in action! Tag us on social media at @guidegti and show off your successes.
One of the great things about these projects is that they can be completed year-round to celebrate a number of prevention-related occasions, like Alcohol Awareness Month or National Prevention Week, with only some slight adjustments to the messaging. Have a question about one of the projects? Feel free to contact Michael Davis at michael@guideinc.org.