September is National Suicide Prevention Month, an annual month-long campaign to raise awareness about suicide prevention, reduce stigma around the topic and encourage those in need to utilize available resources.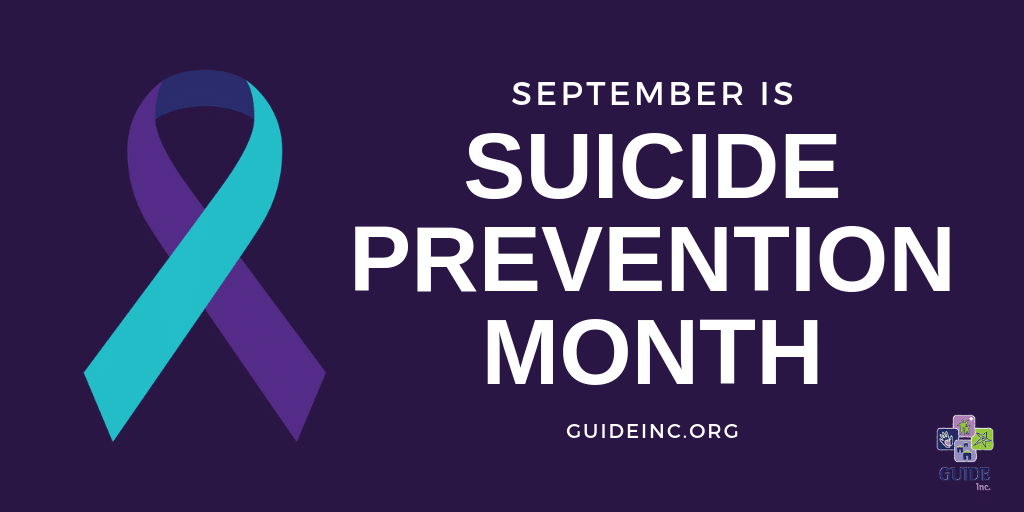 About Suicide Prevention Month
Here is the breakdown of the month and why we observe, according to National Suicide Prevention Lifeline,
"September is National Suicide Prevention Month. All month, mental health advocates, prevention organizations, survivors, allies, and community members unite to promote suicide prevention awareness. National Suicide Prevention Week is the Monday through Sunday surrounding World Suicide Prevention Day. It's a time to share resources and stories, as well as promote suicide prevention awareness. World Suicide Prevention Day is September 10. It's a time to remember those affected by suicide, to raise awareness, and to focus efforts on directing treatment to those who need it most."
Get to know the issue by reviewing AFSP's Suicide Facts & Figures: Georgia 2019.
Help Raise Awareness via Social Media
One of the easiest and most effective ways you can help prevent suicide is to promote the National Suicide Prevention Lifeline. If someone you know is thinking about suicide and needs emotional support or resources, the Lifeline network is available 24/7 across the U.S.
Here are graphics to download and share sized for Twitter and Instagram/Facebook, and below is a sample post you can use:
We can all help #PreventSuicide. @800273TALK provides 24/7, free and confidential support for people in distress, prevention and crisis resources for you or your loved ones, and best practices for professionals at 1-800-273-TALK (8255). suicidepreventionlifeline.org #NPM19
Important Resources to Help You Observe Suicide Prevention Month
Opportunities to Get Involved in the Atlanta Area
Consider taking a Mental Health First Aid course to learn how to help someone who may be experiencing a mental health or substance use challenge. Find a course near you here.
Join AFSP Georgia at Waller's Coffee Shop in Decatur on September 14 from 10 am – 2 pm for AFSP 101 and Talk Saves Lives. Get more information here.
Make plans to attend NAMI Northside Atlanta's upcoming Mental Health Fair in Johns Creek on September 28 from 10 am – 2 pm to learn what services are available in the Atlanta area for individuals confronted with mental health conditions. Register for the event here.